WTW report highlights two-tier market for North American buyers
Small increases for good risks, double-digit ones for poor risks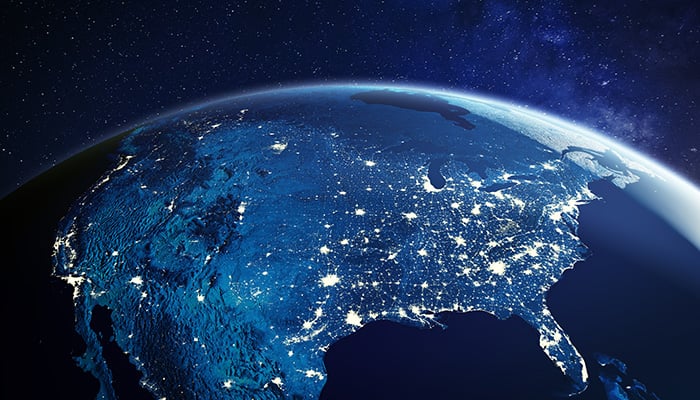 The good news is that the insurance industry is in a better position than ever, with policyholder surplus surpassing $1trn and net income at unprecedented levels, according to WTW. "The solid foundation for insurers should ultimately bode well for insureds," it says.
On the other hand, for North American buyers, the marketplace still has its challenges, especially for less attractive risks, with rates still going up in most lines. "We are, of course, a long way from a soft market," states WTW's Insurance Marketplace Realities 2022 Spring Update.
The WTW report generally takes a positive view, noting that in most lines, increases continue to decelerate and the market is stabilising. There are exceptions: while the hard market gradually loosens its grip, cyber rates continue to spike, and spike higher, says WTW, which is forecasting 100%-200% increases.
With the exception of cyber, conditions are slowly improving for commercial insurance buyers in North America, so while increases are the norm, the deceleration of those increases is now at the point where a fair number of insureds can expect single-digit increases or even flat renewals for the first time in several annual cycles, says WTW. But it adds a caveat: as long as they can present a compelling risk picture to the marketplace.
In most classes, it is the same story. A two-tier market with good risks seeing capacity and much smaller increases, while poor risks, challenged industries, nat cat-affected risks, those with poor loss history or with lower primary attachment points, all face potentially double-digit increases, says WTW.
Property is a good example. WTW says the bottom end of the rate prediction is flat – down from +2% to +10% for better risks, and rate increases will continue to slowly moderate throughout the year for most insureds. But less attractive risks can still expect to see +15%. The challenged occupancies include industries such as forest products, metals, waste management, and food and beverage. WTW adds that premium increases for most insureds will likely be driven more by inflation raising insurable values than by increases in rate.
Liability increases are expected to moderate slightly, from a range of +5% to +12.5%, to a range of +4% to +10%. Workers compensation continues to be the most favourable line of coverage for buyers. "One of the big unknowns for the rest of 2022 is what impact increases in interest rates and inflation will have on insurance rates, both individually and in the aggregate," says WTW.
A previously challenged line, D&O, is forecast to see rate decreases in some best-case situations, and increases in rates and retentions have moderated significantly since the peak of the hard market, with new capacity continuing to drive more competitive market dynamics, says the broker.
However, it is a very different story for cyber. WTW warns: "Buyers should be prepared to face dramatic premium increases or non-renewals if they are unable to demonstrate certain minimum-security standards, starting with remote desktop protocols and multi-factor authentication."
Terrorism and political violence cover, together with trade credit, have been impacted by the Ukraine crisis and are now seeing increases. For the latter, predictions of small decreases for some have given way to predictions of flat renewals at best for trade credit, and increases in the double digits for many buyers of terrorism and political violence cover, says the report.
"Insurers are anticipating higher claim activity for 2022. Whether this turns into a tsunami wave remains to be seen, but past-due filings have increased significantly and insolvencies in certain geographies are on the rise. With war in Europe having global economic repercussions, insurers are closely watching the potential for trade disruption there and elsewhere," the WTW report states.
It concludes: "In short, buyers will still be paying more for their insurance in most cases. But in most lines, with the notable exception of cyber, improvement is expected to continue through 2022 – unless inflation and/or the crisis in Ukraine end up turning the direction of the marketplace."