Challenging renewals for construction amid capacity tightening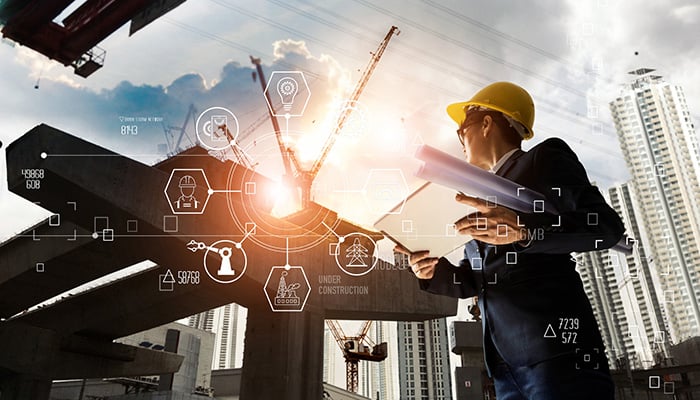 The pace of hardening in the construction insurance market has lost some of its steam in 2021, but buyers should be ready to face up challenges in forthcoming renewals, a leading London broker has warned.
Steve Cox, a construction specialist at Miller, told GRM that the withdrawal of capacity that has taken place in the past few years has not been compensated by the entrance of new players, and the situation remains particularly difficult when it comes to covers like professional indemnity (PI) and D&O.
"For the past three years, there has been a real market trend in significantly increasing rates for project placements," he said. "In UK projects, which includes contractors all risk, third-party liability and delay in startup (DSU), rates increase by well over 100% and some close to 300% from their low point."
The increase in costs has come at a time when construction companies have to deal with factors such as the scarcity of some building materials and cost uncertainties, as well as the impact of the Covid-19 pandemic and Brexit on their operations.
"Alongside this, insurance premiums are continuing to rise, especially in professional indemnity and D&O insurance, and issues persist around timber-frame market capacity and new construction techniques and materials," Cox said. "Cladding replacements on residential buildings have also become very difficult to insure from a professional indemnity perspective."
He stressed that there are signs that rate increases will be moderate in the near future, not least because insurers have given hints that their construction books are performing better of late.
"The practise of rate increase has definitely slowed during 2021. However, we anticipate that while the curve will remain upwards for 2022, it will start to move towards a plateau," Cox said. "From discussions with some markets, they are suggesting that their construction book might show a small profit in 2021 and a repeat of this in 2022 will hopefully lead to the end of hardening rates. Sadly however, there are still some aspects of their accounts, most notably the casualty insurances, that are actuarially still showing as being loss-making."
Tight capacity
In the meantime, however, a dearth of capacity implies that risk managers will have to sweat in order to renew their coverages at reasonable prices and conditions.
"While we have recently seen another market close their construction book, very little new capacity has come into the market, and those are not necessarily seeking immediate market share," Cox said. "However, we understand that in the design and construction professional indemnity market there have been a few new markets joining, which could lead to a stabilisation rather than softening in that class."
He added: "So long as claims history is not poor, contractor annual programmes are not proving too difficult to renew. However, on some large projects, the process of selecting a lead market, which historically set the terms and conditions that follow markets would agree, has ended, with many follow markets now seeking to impose higher premiums and amend other terms and conditions in their favour."
To mitigate some of the impact of the hard market, construction companies have taken measures such as increasing their retention levels and making use of captives. Some that did not have captives in place have set up new ones of late, according to Cox.
The Covid pandemic has triggered a number of DSU claims, although the volume has been lower than originally feared, he continued. And insurance companies also face issues that are characteristic to the sector and which complicate their quest for comprehensive insurance coverage.
"The use of timber in construction is impacting insurers' ability to provide cover, and capacity is limited. Projects that include elements of timber frame or use of cross-laminated timber are proving extremely difficult to place, with many insurers reserving their net line capacity for favoured clients only, and even in these circumstances they are expecting the construction process to be very well risk managed," he said. "Recladding contractors also have massive information requirements and have some of the biggest challenges in arranging their programmes."
The UK is not the only market where construction companies are likely to find it difficult to set up their insurance programmes. In its latest report on the state of the insurance market, French risk management association AMRAE reports that capacity for construction companies in France dropped between 20% and 30% during the pandemic, while rates went up by an average of 20%, with a trend to remain on the rise. Deductibles have increased by a similar rate, according to the association.
As in other segments, a reduction of participation by London-based insurers in programmes may have played a role in the process.
"It is fair to say that Brexit has increased the level of complexity when working with European risks or buyers," Cox said.
US difficulties
In the US, where construction is growing strongly, broker HUB International qualified the capacity available for companies in the sector as extremely limited, and noted that underwriters are being very selective as a result.
HUB said it expect rates for automobile risks to go up by about 20% in 2022, while general liability project risks could see increases of up to 50% in the case of high-hazard projects. Umbrella and excess liability, for its part, should face raises of about 20%, and that in the case of companies that can find carriers with enough appetite for their risks.
The US broker also highlights in a recent report the difficulties that construction companies are finding to purchase cyber insurance cover, as many carriers are declining to renew policies and some are leaving the segment completely.
In the report, HUB says that insurers are asking rate increases of up to 20% at a time when cyber incidents are on the rise, with two thirds of construction firms reporting having suffered cyberattacks in the past year.